Best places to eat in Whangarei – Fat Camel Cafe
Fat Camel Israeli Cafe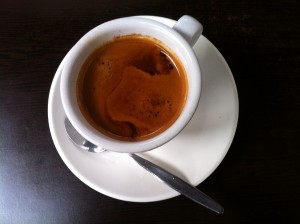 More picks from Whangarei Accommodation for great places to dine in Whangarei.  The Fat Camel Israeli Cafe in the Quality Arcade is located a short walk from Whangarei Accommodation's furnished rental properties in Central Avenue – so it's also a convenient eating place for anyone living at the Avenues Apartments.
We are regulars at the Fat Camel and we can recommend it as a dining spot.  We've been there for casual, relaxed family dining and also for work lunches.  You can sit inside or outside in the sun. Sometimes we drop by for takeaways.
The middle eastern menu includes a range of delicious pitas, falafels, hummus and salads. There are plenty of vegetarian options and the food is healthy and tasty. Deserts include baklava, halva and turkish delight. You can treat yourself from their selection of great slices – ginger crunch is a favourite.  Our friends swear by their fabulous coffee. Starters and meals are reasonably priced in the $10 to $30 range. Staff are friendly and helpful.
If you're at the Avenues Apartments in Whangarei and thinking about dining out Israeli style, then for best places to eat in Whangarei – Fat Camel Cafe is hard to go past.
You might also want to check out Amici Restaurant, also in Quality Street.
To see more information about Whangarei Accommodation's properties for rent click here. To take a virtual tour of the apartments,  view our interactive floor plan of  the Avenues or our interactive floor plan of a Regent apartment. If you need more information you can contact us at Whangarei Accommodation.
Be the first to know when we have an apartment available for rent by subscribing to our notification  list (see the right side bar).